Get In Contact With The Best Team For Water Restoration Services In Melbourne
Are you facing issues with the water that has entered your house due to floods? Worry not! Our Water Damage Restoration Melbourne team is here to provide the best services for you. We help in restoring and repairing your house that has been damaged due to floods. Flood water mainly damages the furniture in your house. Especially the carpets and other garments. Leaving carpets with water can cause damage to them and it will affect the fabric. Water retention can cause a lot of health issues for you and your family members. Therefore, our services will help you with water removal.
Water Damage Restoration Melbourne has been in the industry for several years and is the best water removal company. Our team will help you in bringing back the original condition of your carpets. We know how much damage a flood can bring to you. We give special training to our specialists regarding flood restoration services. So, to avail of our services, you should contact us for booking an appointment. You can call us at 03 4050 7972.
Why Is It Necessary To Get Rid Of Flood Water?
It becomes very important to get rid of floodwater from your house. As it can damage your carpets due to excess wetness and prolonged moisture. After a heavy flood, it calls for carpet repair and restoration. By choosing our team, you get to experience the best services as our company can fix your issues. Water can attract various microorganisms like bacteria, viruses, funguses and other microbes. They can easily transmit diseases through water. We generally observe moulds in most floodwater cases. With our water damage mould clean up services, you can get rid of various other microbes along with the moulds.
The Process Of Flood Damage Restoration Used By Us In Melbourne
We provide a wide variety of flood restoration services, in order to cover all the corners of your carpets. Water might enter various corners of the house. So we follow specific procedures to make sure your carpeting is free from water and moisture. The process is as follows:
First, we check each corner of the carpet to identify the areas of moisture.
In order to perform a thorough inspection, our experts will use efficient water-seeking equipment.
With the usage of the latest technologies and equipment, we will be able to identify the spots of moisture.
After which, we will remove the barriers for easy passage of water by creating an outlet for it.
We perform pressure-washing by using various eco-friendly solutions.
After this, we sanitize your carpets to make sure the house is free from all the diseases causing germs.
Get The Finest Flood Damage Carpet Restoration Services On The Same Day In Melbourne
Flood Damage Restoration Melbourne
Dealing with flood water can get difficult and hectic. Since water restoration itself is a tough job. But not anymore, by availing services from Water Damage Restoration Melbourne, you can save your time and energy. As our experts will perform effective flood damage clean up for you.
Wet Carpet Cleaning Melbourne
Most of the time after heavy floods, one thing that gets badly damaged is the carpet. So, it is necessary to clean the carpet, but for this, you need suitable equipment. Our team will provide carpet cleaning services and make your carpet free from water and moisture.
Wet Carpet Drying Melbourne
Once we perform the carpet cleaning, it is necessary to make sure the carpets are dry. We use absorbent towels, powerful suction machines and other suitable equipment which will aid in the drying process.
Carpet Water Extraction Melbourne
Extracting water also helps, In certain cases, water is settled deeper layers of it. For this, we use special equipment like dehumidifiers; that will help in the suction of water which is present in the deep layers of carpets.
Flooded Floor Clean Up Melbourne
You can avail of our services, for cleaning up of your floors. Floodwater causes a lot of mess and brings so much dirt into the house. Therefore, it is necessary to clean up the house by getting our flood restoration services.
Carpet Damage Restoration
Carpets undergo a lot of damage due to the heavy inflow of water into the house. Due to excessive exposure to water, carpets generally tend to get damaged. So to prevent this damage, you can consider booking our carpet repair and restoration services.
Carpet Deodorization & Sanitization
Even after a thorough cleaning, it is necessary to sanitise and deodorize the carpets properly. Your house might have a foul smell, it's because of the dirt and other substances entering the house along with the water. Also, the sanitization process aids in the removal of germs from the house. Therefore, it leads to the prevention of diseases.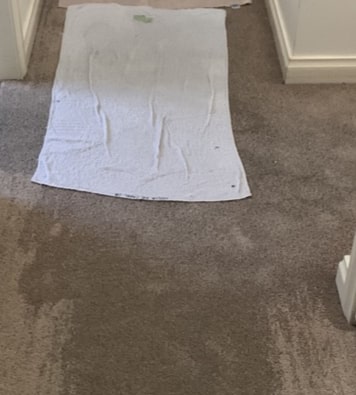 Our Specialists Offer Advanced Wet Carpet Cleaning & Restoration Treatments In Melbourne
It is very important to get rid of the floodwater as it carries various germs along with the dirt particles. So, Water Damage Specialist Melbourne aims in water damage clean up and restoration. Our services are safe for your pets and children. We use advanced technology in solving your issues and also find restoration solutions for the same. Our company is a locally-based one, so we provide our services in all the regions of Melbourne. For availing of our flood restoration services, you have to book an appointment in advance. Not only that, but we also provide emergency services, in case of emergencies. Our team will get in touch with you and will book a slot for you.
Why Makes Our Water Damage Restoration Company The Best?
Our company has been ranked as the best water removal company in Melbourne. We provide our services in all the regions of Melbourne. Here are a few reasons why you need to consider hiring us:
Latest Tools And Instruments: Our company urges our staff to use the latest equipment for providing the best results to our clients.
Emergency Services: In case of emergencies such as floods, our company will be ready to serve you with water removal services.
Customized Services: We customize our services according to your needs and requirements.
Local Carpet Cleaners: We are the local carpet cleaners that you are looking for! We provide our services in all the regions of Melbourne.
Affordable Prices: Our services are effective and are available at very affordable prices. Also, we have no hidden charges.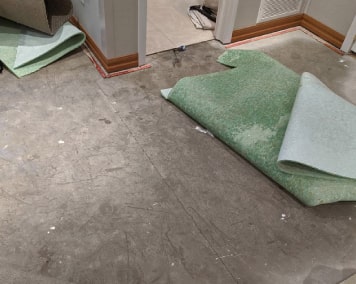 Faq
Yes, Water Damage Specialist Melbourne is a certified company that provides authentic flood water restoration services.
To answer your question better, we need to inspect the site and its condition. Because the price will vary depending on the severity of the damage. But, we try to provide the services at the best price possible.
Our team is just a phone call away! You can call us at Water Damage Specialist Melbourne or can even book an appointment online.